KLINGER-THERMOSEAL
KLINGER Thermoseal is your partner for quality sealing products and solutions. We manufacture and distribute reliable products for industrial and OEM applications. Our knowledgeable team combines excellent know-how and application and engineering expertise to support our customers' and end users' needs.

KLINGER Thermoseal's sealing materials are found virtually everywhere fluids or gases have to be safely contained and moved through pipelines and systems. We provide fluid sealing and control products to a broad range of customers, including petrochemical and chemical industries, food, paper, mining, steel, shipbuilding and a variety of both light and heavy industrial manufacturers.

The globally active KLINGER Group, has been working on researching, developing and producing high-quality products for more than 135 years.  And quality is the primary reason companies across North America choose KLINGER Thermoseal.
Quality Management
KLINGER Thermoseal is continuous in our efforts to provide excellence in products and services to assure customer satisfaction. This is achieved through compliance with requirements, and continual improvement of the effectiveness of, the quality management system. Customer satisfaction is first and foremost in our business objectives as we strive to exceed expectations. 
Our commitment to quality is backed by tens of thousands of hours of scientific development, testing, analysis and improvement, along with a level of experience that is unmatched in the industry. Certification to the International Organization for Standardization – ISO 9001:2015 - assures customers that KLINGER Thermoseal is engaged in continuous improvement and that consistent and correct quality levels are maintained throughout all processes at KLINGER Thermoseal. In addition, KLINGER Thermoseal is actively involved in the American Society of Mechanical Engineers (ASME) and ASTM International Standards Worldwide (ASTM).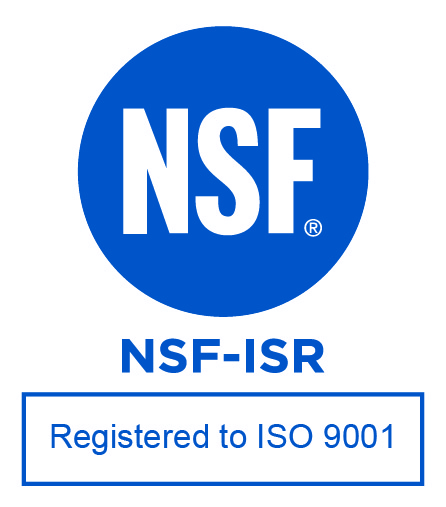 Download our current ISO Certificates here.
Location
KLINGER Thermoseal is located in the heart of the Midwest in Sidney, Ohio.
KLINGER Thermoseal                     
2350 Campbell Road                                                    
Sidney, Ohio 45365                                                    
Tel: +1 937 498 2222                                                  
Fax: +1 937 498 4911                                                   
Our Presence
We maintain membership with and are active in several industry associations: